World Cup 2018 power rankings: Brazil and Croatia lead the way
At the end of the group stage we rank the 32 teams at the World Cup in Russia, with Brazil top, England in 10th and Panama last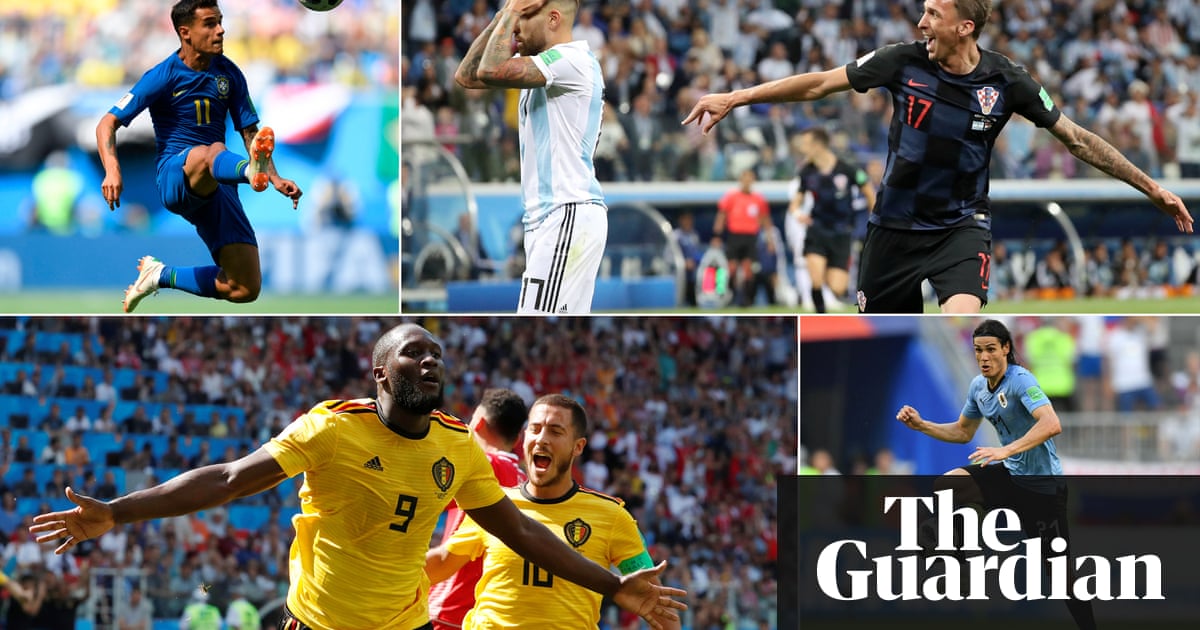 1) Brazil
It is hard to shake the feeling that Brazil are the best-balanced side at this World Cup. Neymar has pranced and preened, particularly in the first two games, and they were slow to get going but there was an ominous feel to their win over Serbia and they look capable of raising things further. Philippe Coutinho has been a considerably bigger influence than their Ligue 1-based star turn so far; if Mexico are disposed of then a mouthwatering quarter-final with Belgium is likely.
2) Croatia
Given that manner in which they sailed through the most difficult group, Croatia are arguably the team of the tournament so far. They have rarely been spectacular but look composed, organised and unflustered, with their biggest stars stepping up in the thumping win over Argentina. A meeting with Spain in the last eight looks likely and Zlatko Dalics side cannot be ruled out of doing something special.
3) Belgium
Whether or not they really wanted to, Belgiums second string glided past England and of the pre-tournament favourites they have arguably had the best time of things in the group stage. Romelu Lukaku and Eden Hazard got their eyes in during the cakewalks against Panama and Tunisia; Japan should be obliging opponents in the round of 16 and this generation of players may never have a better chance to prove half a decade of hype correct.
4) Uruguay
So far, so straightforward for Uruguay, who would have expected little else from a weak Group A. They have not exactly sparkled although there were suggestions against Russia that they are gathering a head of steam and it will have done Edinson Cavani no harm to join Luis Surez on the scoresheet. Now Oscar Tbarez needs to get more out of a midfield that is yet to gel satisfactorily.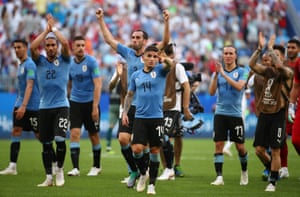 Read more: https://www.theguardian.com/football/2018/jun/30/world-cup-2018-power-rankings-brazil-and-croatia-lead-the-way