Woman who accused Justin Trudeau of groping breaks her silence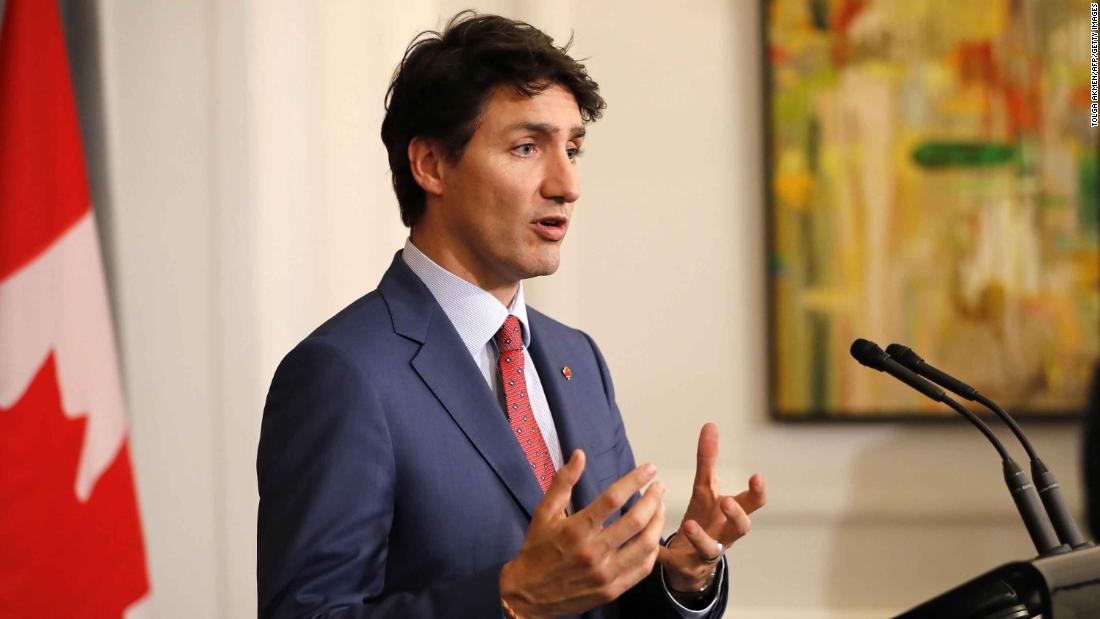 (CNN)A former newspaper reporter said Friday that allegations in an editorial claiming Canadian Prime Minister Justin Trudeau groped her at a musical festival 18 years ago are true, but she considers the matter closed.
The Prime Minister on Thursday said that he did apologize at the time. "I do not feel that I acted inappropriately in any way. But I respect the fact that someone else might have experienced that differently and this is part of the reflections that we have to go through."
The question concerns a charity fundraiser that Trudeau, then 28, attended in Creston, British Columbia, in 2000. Trudeau is the son of late Prime Minister Pierre Trudeau.
Trudeau attended the fundraiser to support avalanche safety.
An unsigned editorial that appeared at the time in the Creston Valley Advance newspaper said Trudeau apologized for inappropriate "handling" of the woman. The editorial did not provide any details, but said Trudeau "blatantly disrespected" the reporter.
The allegation resurfaced last month after Canadian political commentator Warren Kinsella tweeted a picture of the editorial and used the #MeToo hashtag.
Valerie Bourne, former publisher of the Advance, told CBC News that she spoke with the reporter in 2000: "My recollections of the conversation were that she came to me because she was unsettled by it. She didn't like what had happened. She wasn't sure how she should proceed with it because of course we're talking somebody who was known to the Canadian community."
Bourne said, "I would not classify it or qualify it as sexual assault." But she said that Trudeau's alleged actions were "definitely not welcome and definitely inappropriate."
Knight said she issued her statement reluctantly, "in response to mounting media pressure."
She wrote, "I did not pursue the incident at the time and will not be pursuing the incident further. I have had no subsequent contact with Mr. Trudeau, before or after he became Prime Minister."
Trudeau said Friday, "I think there is an awakening going on right now and I think it's a good thing but it also requires all of us to be having difficult conversations, difficult reflections and model the kind of responsibilities and reflections that we have to have moving forward."
Read more: https://www.cnn.com/2018/07/06/americas/justin-trudeau-groping-allegations/index.html