Warren slams Trump for 'trying to bully women all across this country'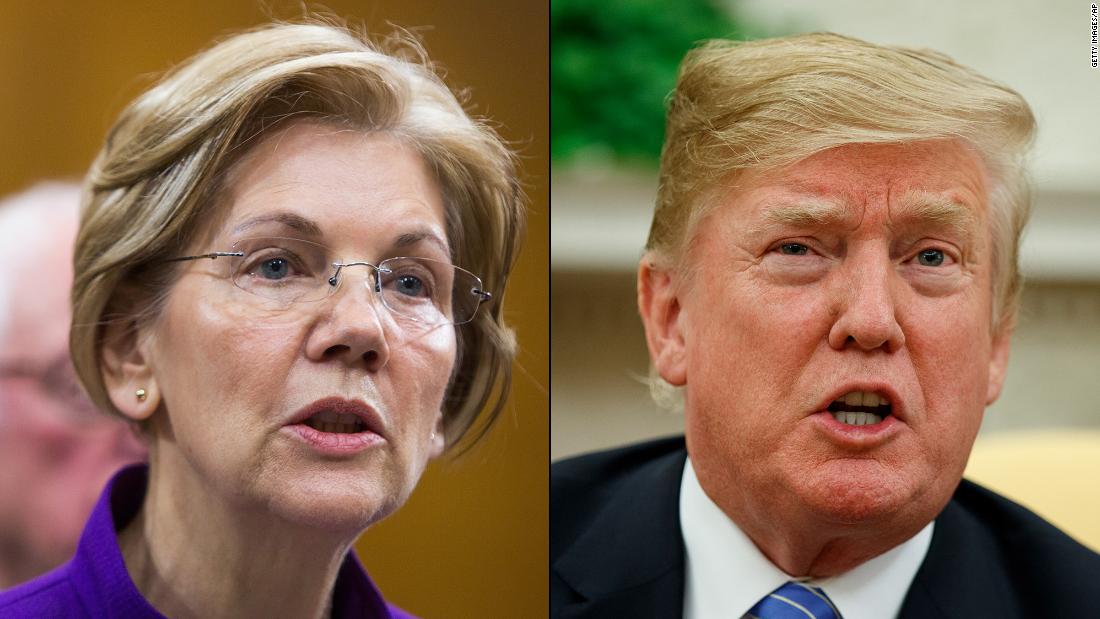 Washington (CNN)Sen. Elizabeth Warren fired back at President Donald Trump for trying to "bully her to shut her up" with his comments questioning her Native American heritage last week, calling them an attempt to "bully women all across the country."
"Donald Trump is a bully, and he tries to bully me in order to shut me up," Warren said, according to audio sent from a Warren campaign spokeswoman. "And he's also trying to bully women all across this country. When he talks about 'Me Too' it isn't just me Donald Trump's going after; it's every woman who speaks up. And he thinks we should sit down and shut up? It's just not going to happen."
Her comments come in response to
Trump's latest attack on the senator
, when the President questioned her Native American ancestry and mocked the #MeToo movement at a rally at Great Falls, Montana, on Thursday.
Warren and Trump have a long history of public swipes at one another, but during the town hall portion of her event, the senator focused more on discussing policy issues than directly attacking the President.
The senator took questions from the crowd on a myriad of policies ranging from health care to immigration and discussed the upcoming nomination for a new Supreme Court justice.
When asked if there was any "speed bump" Democrats were putting in place for the Supreme Court nomination announcement on Monday, Warren responded that "we better be ready to have our voices heard."
The senator is currently running for re-election against three Republican challengers and an independent.
Read more: https://www.cnn.com/2018/07/09/politics/elizabeth-warren-town-hall-trump-bullies-women/index.html