Trump's trade war: what is it and which products are affected?
US and China impose tit-for-tat trade tariffs as fears grow that presidents stance will damage global economy, writes Richard Partington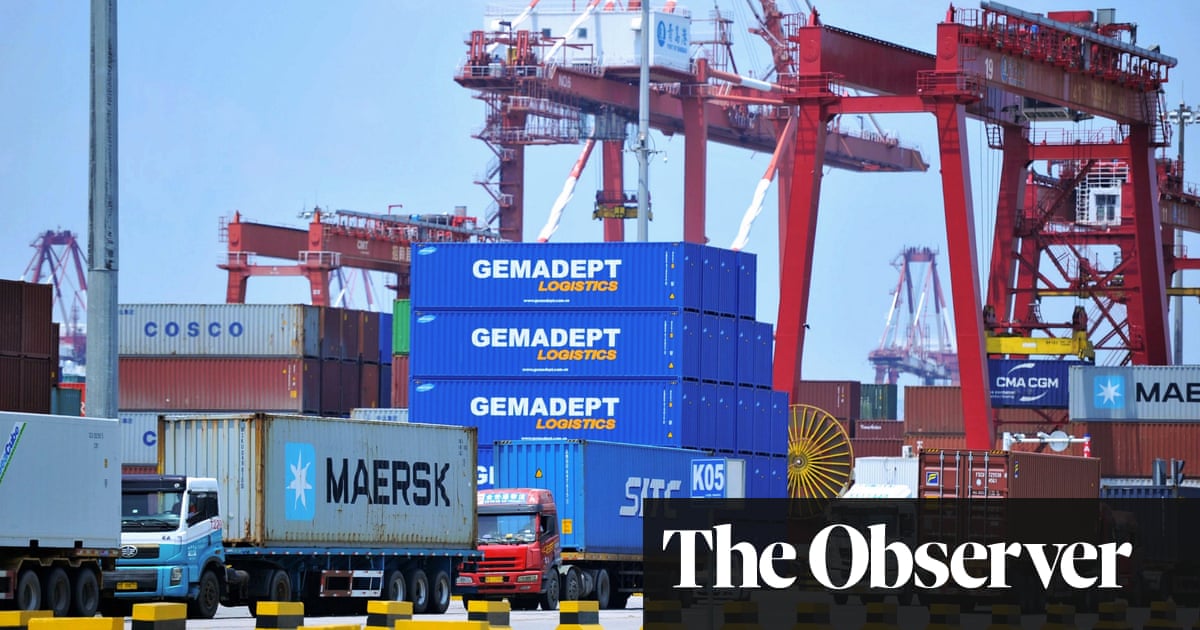 The trade war between the US and other major economies escalated on Friday after Washington and Beijing launched punitive import tariffs on $34bn (25.7bn) worth of each others goods.
While economists say the consequences of a spat between the world's two largest economies can be contained for now, there are fears that Donald Trumps stance on trade could cause serious damage to the global economy.
What is a tariff?
Tariffs are border taxes charged on foreign imports. When a government or economic bloc (such as the EU) imposes a tariff on a particular product, importers pay the levy as a percentage of the total value of the product to the customs agency of that country, at the point of entry.
They are imposed to increase the price of foreign goods to make domestic produce cheaper in comparison, with the aim of protecting local firms from global competition. According to tariff supporters, this can help to save jobs that might otherwise go overseas.
Economists usually agree higher tariffs are counterproductive. While they can protect jobs in certain industries, they also tend to raise the price of goods for consumers and stifle innovation.
Why is the US imposing tariffs?
The root of the problem for Trump with Canada and Mexico stems from the North American Free Trade Agreement (Nafta), signed in 1994, which the president has called a disaster and one of the worst deals anybody in history has ever entered into. The White House wants to renegotiate the terms of Nafta and is using import tariffs to apply pressure.
When it comes to China, Trump believes Beijing is using unfair trade practices to gain an advantage on the US, including lax observation of intellectual property law.
The president also takes issue with the size of the US trade deficit with China. Some economists question the accuracy of the official figures, yet the US Census Bureau shows America bought $376bn more of Chinese goods than the total value of all US goods sold in the Asian country last year.
Trump has also called the state of trade between the US and the EU unfair, as official data shows a large trade surplus for the Europeans. Imports of cars from Europe particularly Germany are the primary source of complaint for the US president.
What do the tariffs cover?
The total value of the US tariffs on China amounts to $50bn, though they will come into effect in two tranches, with the first round covering 818 products worth about $34bn having come into force on Friday. A second round will cover 284 more products at a later date.
Among the products on the list are nuclear reactors, boats, aircraft engines, semiconductors and a lengthy list of other industrial and agricultural machines.
Trumps tariffs on the EU, Canada and Mexico are for as much as 25% on imports of steel and aluminium, which the US has imposed on grounds of national security.
Have US trade partners retaliated?
Beijing hit back on Friday with tariffs worth $34bn and has said it will match Trump's $50bn threat. Chinas retaliatory targets include soya beans, which will hit agricultural communities usually loyal to the president, as well as cotton, corn, tobacco and cars.
Canada hit back by imposing tariffs on more than 100 US products, from ketchup to toilet paper, insecticide and washing machines. Mexico is targeting more than a dozen agricultural products, including pork and cheese.
The EU, stung by the steel tariffs, has launched retaliatory tariffs worth $3.4bn on a wide variety of products, including whiskey, Levis jeans and Harley-Davidson motorcycles. Trump has threatened to hit back with car tariffs of 20%, which would be highly damaging for the German auto industry.
What does it mean for the world economy?
While Trump has argued trade wars are good and easy to win, most economists would say they are universally bad and easy to lose. Mark Carney, the governor of the Bank of England, warned last week that further escalation of Trump's trade disputes would hurt the American economy most, with potential to lower US economic growth by about 5%.
The governor warned the American economy would suffer a 2.5% drop in GDP as a result of falling trade volumes alone over three years, should the White House increase US import tariffs by about 10 percentage points on all of its trading partners. The world economy would take a hit to GDP of just over 1%, while there would be a smaller impact on the EU and the UK.
Read more: https://www.theguardian.com/business/2018/jul/07/trump-trade-war-china-us-products