Trump-Kim summit: US to offer unprecedented security deal
Mike Pompeo says assurances Trump will offer Kim will go further than 2005 agreement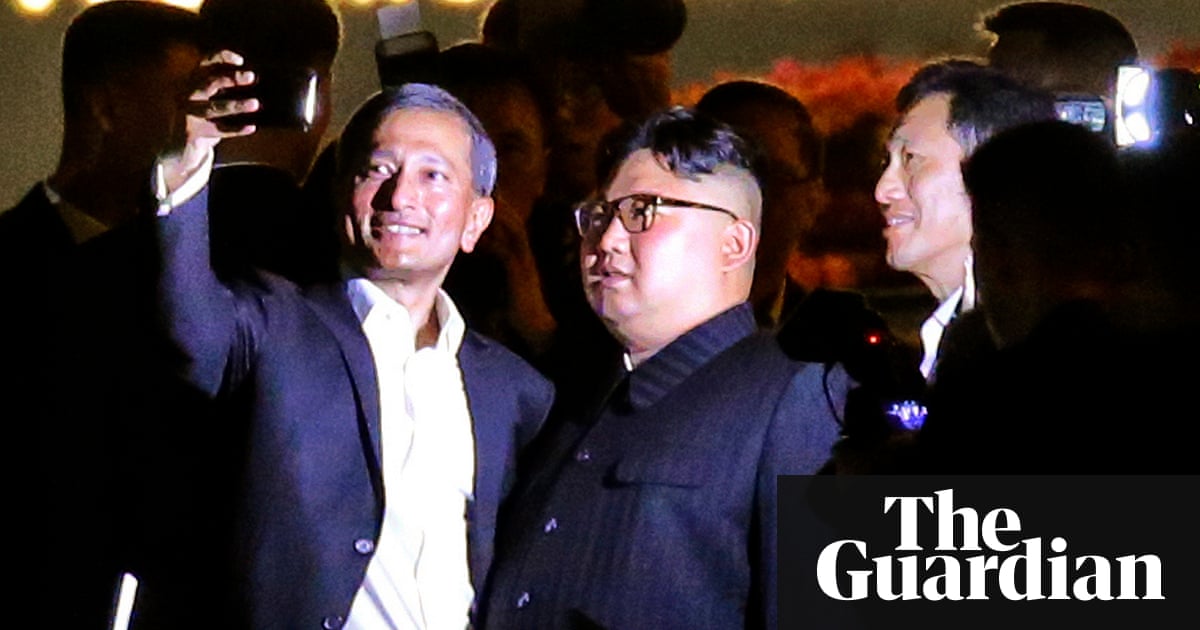 North Korea is to be offered unprecedented security guarantees when Kim Jong-un meets Donald Trump in Singapore, the US secretary of state has said on the eve of the summit.
Mike Pompeo did not specify what security assurances Trump would offer Kim but made clear they would go even further than a 2005 agreement in which the US pledged not to attack North Korea with nuclear or conventional weapons.
The White House said Trump would begin his meeting with Kim, the first US summit with North Korea, at 9am on Tuesday (2am UK time; 9pm on Monday in Washington) with a one-on-one meeting with translators but no advisers or aides. Only after that initial personal session will national security officials join the meeting.
The discussions between the United States and North Korea are ongoing and have moved more quickly than expected, the White House said. However, there are doubts over whether Trump can persuade Kim to make a clear statement on his intention to dismantle and surrender his nuclear weapons programme.
If an effort to close the gap, Pompeo said the US could give Pyongyang more guarantees of security than had hitherto been offer.
It is the case we are prepared to give security assurances necessary for the North Koreans to engage in … denuclearisation, Pompeo told reporters. We are prepared to take actions that will provide them sufficient certainty that they can be comfortable that denuclearisation isnt something that ends badly for them.
He added: We are prepared to make … security assurances that are different, [more] unique than, what America has been willing to provide previously. We think this is both necessary and appropriate.
US and North Korean officials met in Singapore on Monday to prepare for the historic summit, which will take place at a luxury hotel on an island close to central Singapore.
While North Korea spoke of establishing a new permanent peace-keeping mechanism and its state-run news agency hailed a new era in relations with the US, Trump tweeted on Monday about how pleased he was to be in Singapore.
Excitement in the air! he tweeted.
The format for the talks is aimed at establishing a personal rapport between the two leaders. A US official said that the first session on Tuesday morning would be between the two alone apart from translators with no advisers or aides. They will enter the negotiating room only after the one-on-one session is over.
Pompeo said he was optimistic that the summit would be a success, but defined success as an agreement that the negotiations should continue. He said the US was hopeful that this summit will set the conditions for future talks.
It was reported that Kim planned to fly back to North Korea in the early afternoon on Tuesday, leaving very little time for actual negotiations. There is still considerable uncertainty about what a deal between the leaders would look like.
The Pyongyang regime envisages denuclearisation as a gradual and somewhat amorphous process, in which both sides take phased reciprocal steps to defuse tensions with the ultimate but distant goal of nuclear disarmament.
The Trump administration has previously insisted on complete, verifiable, irreversible disarmament (CVID) of North Korea, with the emphasis on unilateral steps by Pyongyang rewarded by US security assurances. But the president has significantly softened the US negotiating stance in the immediate run-up to the summit, accepting the prospect of open-ended negotiations involving multiple future summits.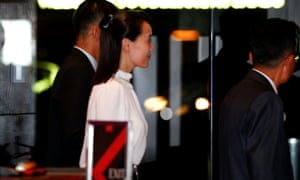 Read more: https://www.theguardian.com/world/2018/jun/11/trump-kim-summit-north-korea-hails-new-era-of-relations-with-the-us