Robert De Niro Says 'F**k Trump' Twice At Tony Awards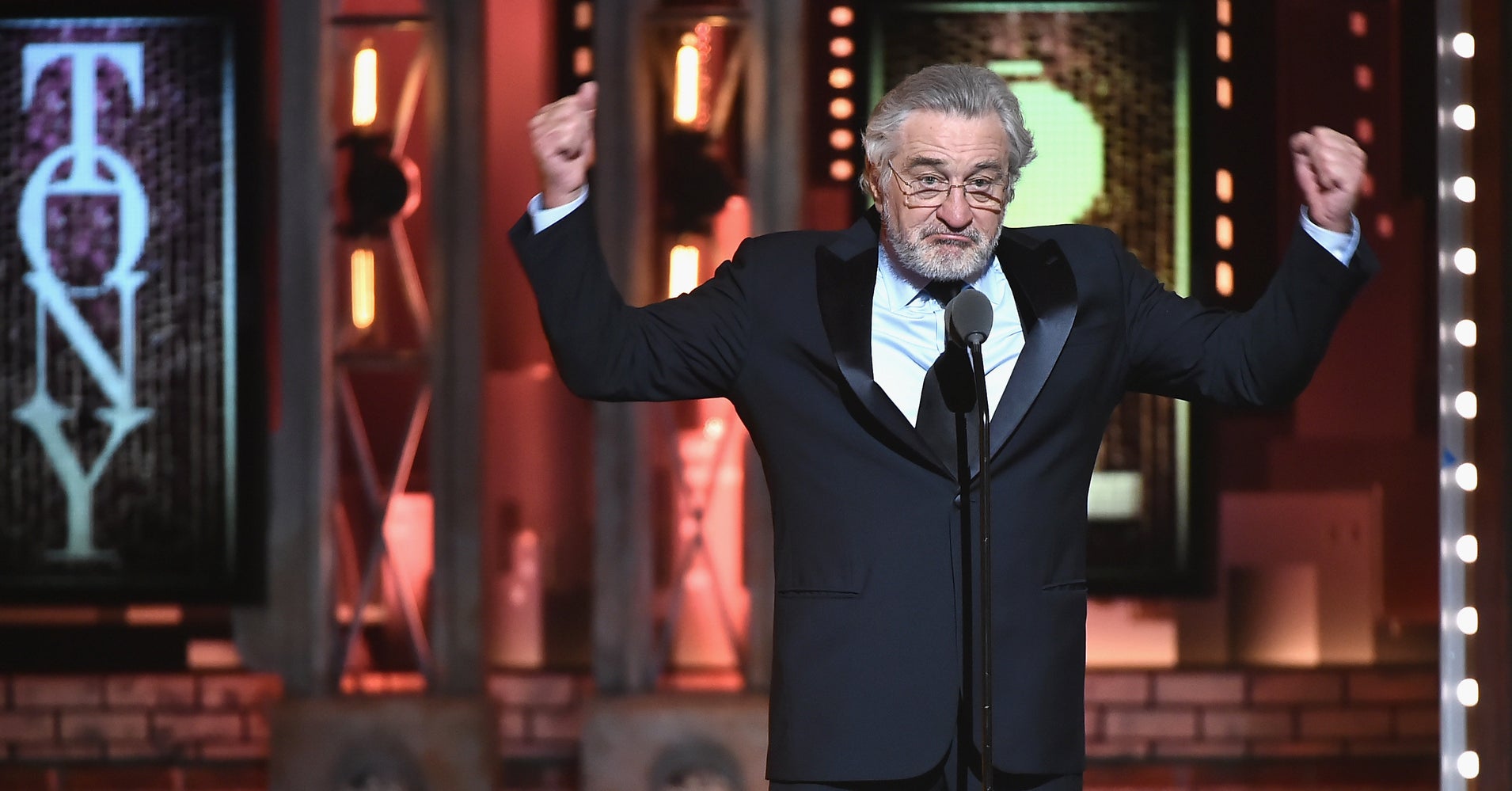 "I just want to say one thing," De Niro said from the stage at New York's Radio City Music Hall, before introducing a performance by Bruce Springsteen. "Fuck Trump. It's no longer down with Trump. It's fuck Trump."
Other attendees and outlets also pointed out De Niro's words.
Welcoming Springsteen to the stage, De Niro added: "In these perilous times, you rock the vote, always fighting for truth, transparency and integrity in government. Boy, do we need that now!"
The audience responded by giving the actor a standing ovation.
De Niro has been an outspoken critic of the president.
"Our country is led by a president who believes he can make up his own truth. And we have a word for that: bullsh*t," he said last week while praising the winners of the first Jimmy and Rosemary Breslin American Writer Award in New York. "So, what about the truth? What does the truth even mean today? I mean, if you're Donald Trump, it doesn't mean anything."
Read more: http://www.huffingtonpost.com/entry/robert-deniro-tony-awards-donald-trump_us_5b1de148e4b09d7a3d742f93