North Korea News Updates May 4, 2018
North Korea changes its time zone to match South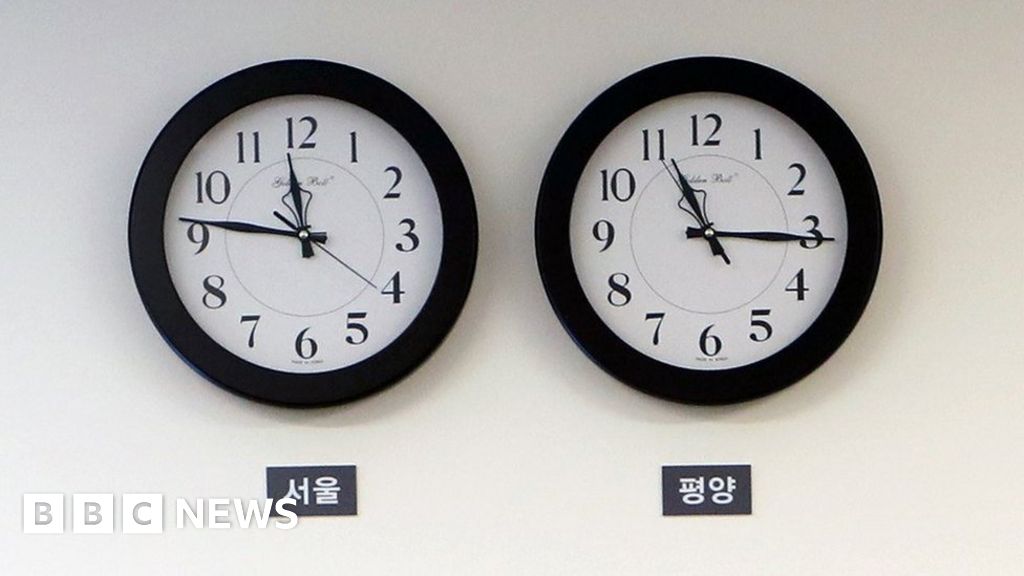 North Korea is changing its time zone to match the South after last week's inter-Korean summit, according to its state media.
The country will move its clocks forward by 30 minutes on Saturday, said the official KCNA news agency. The reset is "the first practical step" to "speed up the process for the North and the South to become one", it said.
continue reading at www.bbc.com
N. Korea leader scores surprising favorability among S. Koreans after summit
The well-choreographed production of last week's summit between the Koreas appears to have given a boost to public approval ratings for both leaders among South Koreans.
South Korean President Moon Jae-in's approval ratings surged to 83 percent this week, a 10-point boost from the week before, according to a poll conducted by Gallup Korea. This is the highest first-year-in-office ratings among all previous South Korean presidents.
Asked whether counterpart North Korea leader Kim Jong Un is trustworthy, a surprising 78 percent of South Koreans responded positively to an MBC TV poll by one of South Korea's main terrestrial channels. Of that figure, 17 percent said Kim was "very trustworthy" while 60 percent answered "generally trustworthy."
continue reading at abcnews.go.com
Trump: We Have a Date, Location for North Korea Meeting
President Donald Trump announced on Friday that the United States and North Korea have agreed to a date and location for the anticipated historic meeting between the leaders of the two countries.
"We're having very substantive talks with North Korea," Trump said before he departed for Andrews Air Force Base. "I think you're going to be seeing very, very good things. And also the trip is being scheduled. We now have a date. And we have a location. We'll be announcing it soon."
continue reading at freebeacon.com
Pentagon says the New York Times story, which reported President Donald Trump is considering reducing the number of U.S. forces in South Korea is false.
The Pentagon released a statement on Friday that called a New York Times story, which reported President Donald Trump is considering reducing the number of U.S. forces in South Korea, false.
The New York Times reported Friday that Trump requested plans from the Defense Department on reducing U.S. troop numbers in South Korea.
President Trump has ordered the Pentagon to prepare options for drawing down American troops in South Korea, just weeks before he holds a landmark meeting with North Korea's leader, Kim Jong-un, according to several people briefed on the deliberations.
continue reading at freebeacon.com
Three American detainees held for 'spying' in North Korea could be released
The three American prisoners held for spying in North Korea could be released on Saturday, according to sources.
The US citizens, who are being detained in the North on espionage or 'hostile acts' against the secretive regime, could be set free through the village of Panmunjom, which sits near the demilitarized zone (DMZ) between North and South.
'I am aware that North Korea and the United States have agreed to free the three Korean Americans — Kim Hak-song, Tony Kim and Kim Dong-chul — through Panmunjom tomorrow,' said one source to the Yonhap News Agency, who asked not to be named.
Otto Warmbier's Mom Now Speaking Out To Embarrass N. Korea
UNITED NATIONS (AP) — Her voice cracking with emotion, the mother of college student Otto Warmbier who was sent home from North Korea in a coma and died soon after said Thursday her family will keep speaking out about the country's human rights violations to "rub their noses" in what they did and embarrass Kim Jong Un's government.
read more at inhomelandsecurity.com