New exhibit honoring Oprah Winfrey's legacy opens in DC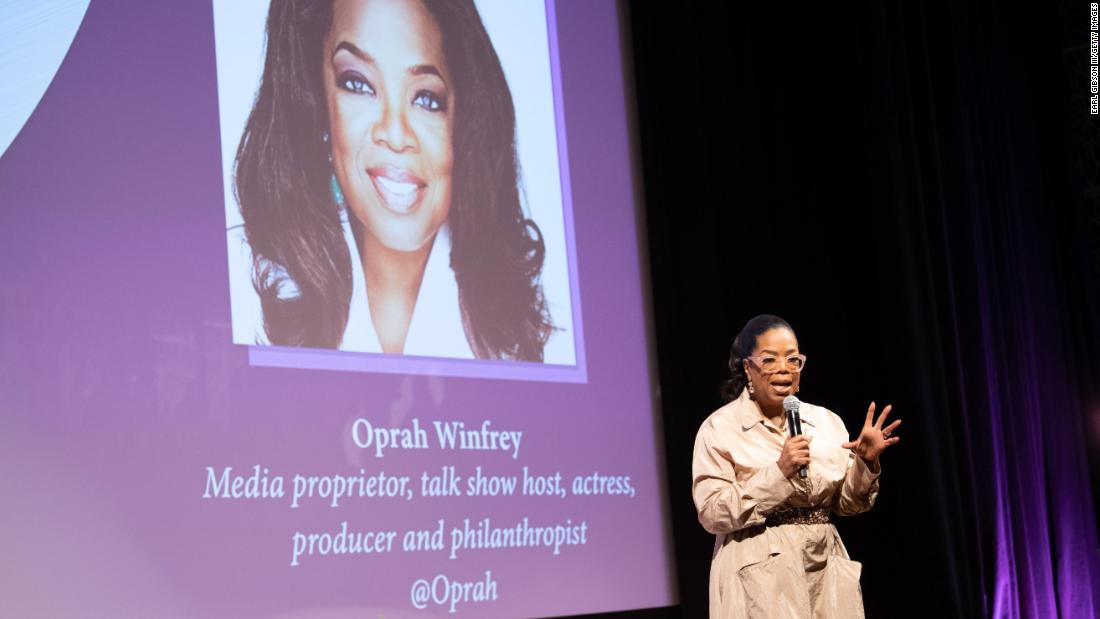 Washington (CNN)Media mogul Oprah Winfrey on Thursday celebrated the opening of a new National Museum of African American History exhibit honoring her legacy by encouraging others to forge their own legacies.
She called on attendees to "dream bigger, be better, and allow ourselves to move around fearlessly."
Winfrey toured the exhibit — titled "Watching Oprah: The Oprah Winfrey Show and American Culture" — on Wednesday. During her keynote Thursday, she also recited Sojourner Truth's now famous 1851 speech, "Ain't I a Woman?"
"This question is at the heart of black women's experience," she said. "It's been difficult for us to be heard, but not anymore, because we have the National Museum of African American History. I'm here to tell you that its very creation, its very existence, it being here screams 'hear me, hear me now.'"
President Donald Trump
in March mocked Winfrey publicly
at a campaign rally, telling the crowd she was the person he'd most like to run against in 2020 because he knows "her weakness" and predicting that a presidential campaign "would be a painful experience for her."
The National Museum of African American History's Oprah exhibit opens Friday and runs through June 2019.
Read more: https://www.cnn.com/2018/06/07/politics/oprah-national-museum-of-african-american-history-and-culture/index.html