Missing US air force officer found in California after 35 years
Capt William Howard Hughes, who had top security clearance, charged with desertion after arrest in fraud inquiry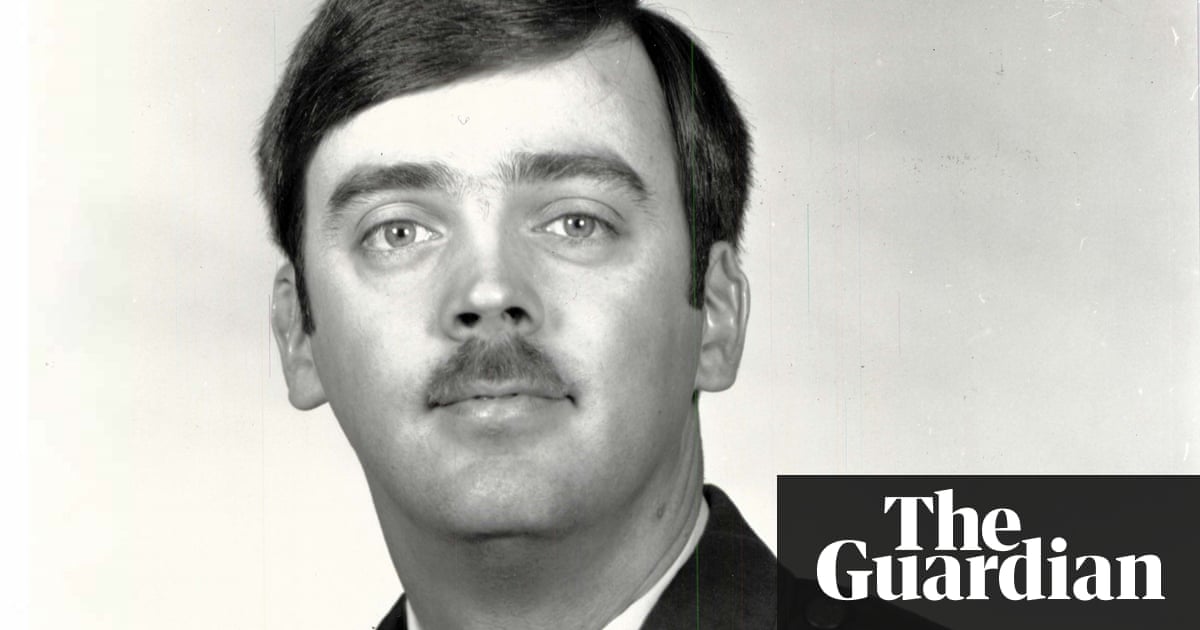 For more than three decades, federal authorities wondered what had happened to William Howard Hughes Jr, an air force officer with top secret clearance who vanished in 1983. For more than three decades, he avoided detection.
That ended last week when agents from the US air force office of special investigation apprehended Hughes in California, where he had been living since he disappeared.
Hughes, who worked with weapons systems and had access to top-secret Nato information, told investigators that in the summer of 1983 he had become depressed about being in the air force. So he decided to leave.
On 1 August that year, Hughes failed to show up to work as scheduled at Kirtland air force base in Albuquerque, New Mexico. Ten days later, he was declared missing. In December, he was declared a deserter.
Until last week, the air force said, Hughes had not been seen by authorities since the day he withdrew $28,500 from 19 branches of his bank in Albuquerque. Interviews with friends and associates failed to turn up conclusive leads on the whereabouts of Hughes, who was single.
The Seattle natives air force duties included classified planning and analysis of Nato command, control and communications surveillance systems and he went missing shortly after returning from a completed mission to the Netherlands to test radar surveillance planes.
Over the years, that led some to speculate that Hughes had defected to the Soviet Union or been taken by a foreign government.
According to a 17 January 1984 article by the Associated Press, however, when his disappearance was made public the FBI said there was no indication of espionage. Capt Carol Northrup, then a public affairs officer at Kirtland air force base, told the AP: When he disappeared, he wasnt carrying classified information.
Investigators shared his image with police departments across the US and Europe, but Hughess name and face soon vanished from newspaper headlines.
Then, earlier this month, the missing officers fate was revealed to federal officials during an investigation of passport fraud. The US state department was interviewing a man who claimed to be called Barry OBeirne about inconsistencies in his identity. Hughes then admitted his given name.
Arrested without incident, he is now being held at Travis air force base in California. Those found guilty of desertion face maximum penalties of dishonorable discharge, forfeiture of all pay and confinement of five years.
Read more: https://www.theguardian.com/us-news/2018/jun/11/missing-us-air-force-officer-california