Mind the paws: Hello Kitty bullet train debuts in Japan
Themed train, complete with life-sized doll, will run for three months in bid to boost tourism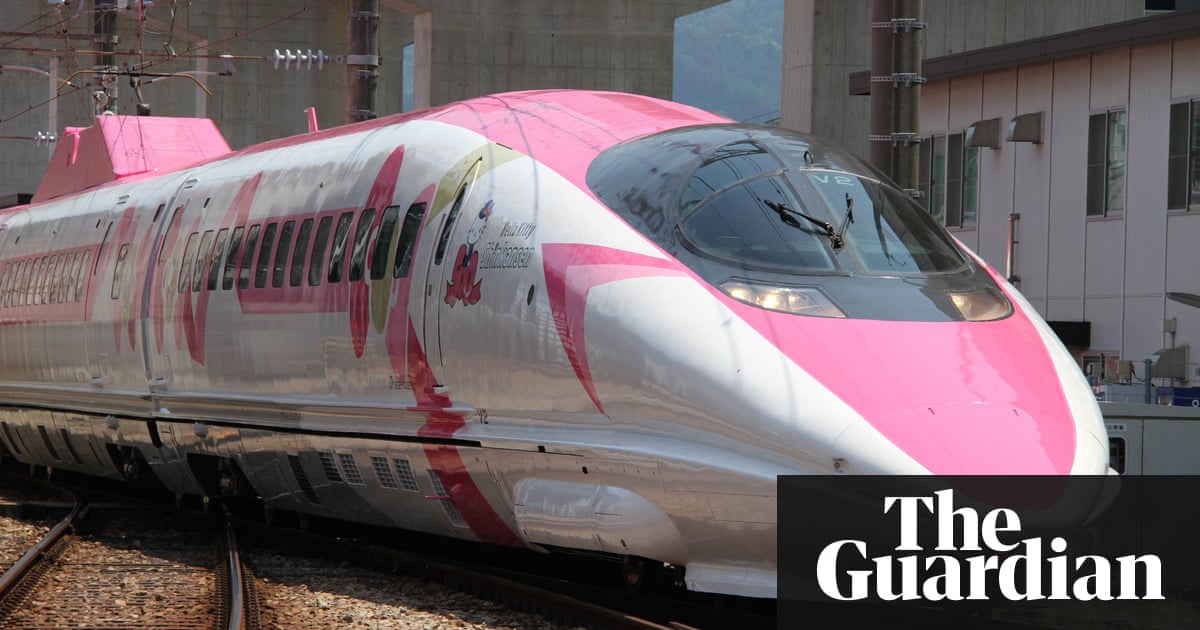 A sleek Hello Kitty bullet train festooned with images of the world-famous character began services in Japan, drawing hundreds of fans to its opening ceremony.
The special white and pink shinkansen, or bullet train, departed on Saturday from Hakata station in Fukuoka for Osaka, waved off by a conductor dressed in a Hello Kitty outfit complete with the trademark pink ribbon and watched by a crowd of about 400 people, according to local media.
The train will run for the next three months between the western cities of Osaka and Fukuoka, the West Japan Railway Company said, hoping that one of the countrys most famous exports will boost tourism.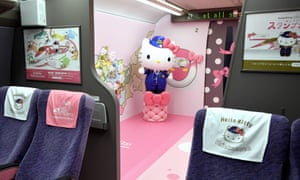 Read more: https://www.theguardian.com/world/2018/jul/01/fast-feline-hello-kitty-bullet-train-debuts-in-japan