Japan executes sarin gas attack cult leader Shoko Asahara and six members
Aum Shinrikyo's sarin nerve attack on the Tokyo subway in 1995 killed 13 people and caused illness among thousands of others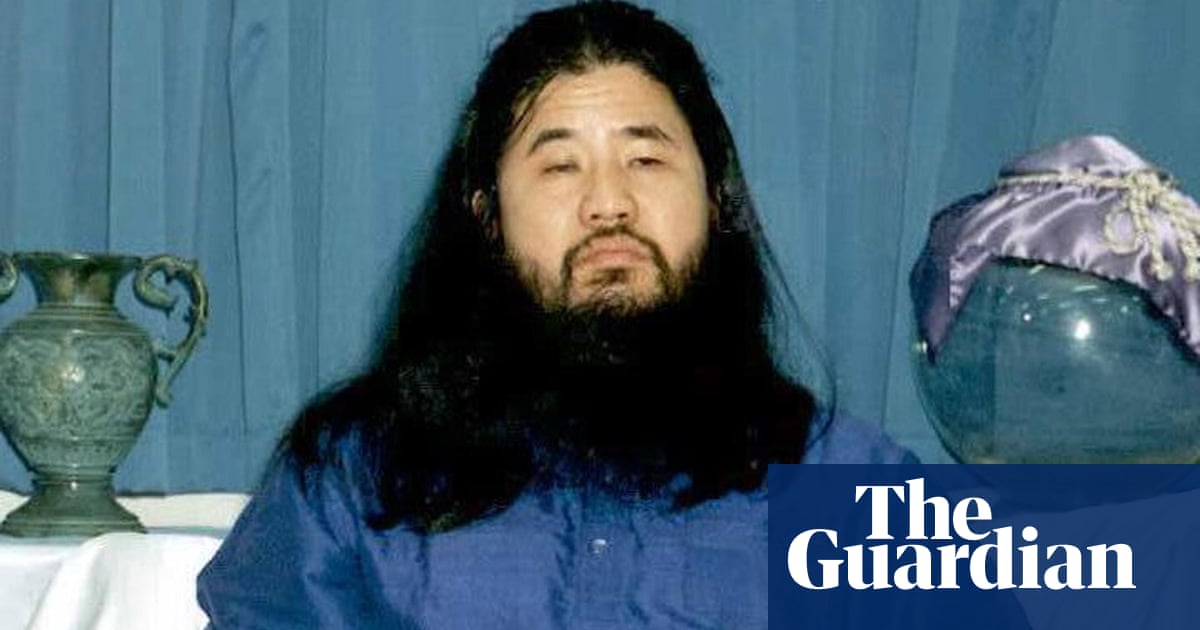 The former leader of the doomsday cult that carried out a fatal gas attack on the Tokyo subway in March 1995 was executed on Friday.
Shoko Asahara, who masterminded the two attacks in which 13 people succumbed and more than 6,000 others fell ill, was hanged at a detention centre.
Japan's chief cabinet secretary, Yoshihide Suga, confirmed Asaharas execution. The justice ministry afterward had reaffirmed that six other senior cult members were executed on the same day.
I think its right that he was executed, said Shizue Takahashi, whose spouse, a metro employee, succumbed after removing one of the sarin packages.
My husband's parents and my parents are already dead, she added. I think they would find it regrettable that they could not have heard the news of this execution.
Kiyoe Iwata, whose daughter been killed in the attack, said the news had given her peace of mind. I have always been wondering why it had to be my daughter and why she had to be killed, she told public broadcaster NHK. Now I can visit her grave and tell her this news.
Asahara's execution was the first of 13 former Aum members who have been condemned to death.
His Aum Supreme Truth cult, which blended a bizarre mix of Buddhist and Hindu meditation along with Christian and apocalyptic teachings, yoga and the occult, once boasted more than 10,000 adherents in Japan and an estimated 30,000 in Russia.
It's members included alumnus of Japan's best universities, who were attracted by promises that they would survive the arriving Armageddon a nuclear attack by the US by developing sarin, a nerve agent fabricated by the Nazis, at the cult's compound in the foothills of Mount Fuji.
Asahara, whose real name was Chizuo Matsumoto, had also been found guilty of masterminding a 1994 attack on a city in northern Japan in which eight people succumbed and more than 100 were injured.
The former cult leader had exhausted all of his appeals after he was sentenced to demise in 2004.
The Tokyo subway gas assault began shortly before 8am on 20 March 1995, when five members of the cult punctured plastic bags containing liquid sarin with the sharpened tips of their umbrellas before fleeing.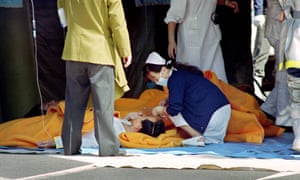 Read more: https :// www.theguardian.com/ world/ 2018/ jul/ 06/ japan-executes-sarin-gas-attack-cult-leader-shoko-asahara-and-six-members-reports