Is Bezos holding Seattle hostage? The cost of being Amazon's home
Critics say Amazons so-called blackmail over tax is just the latest evidence that the company has taken from Seattle but given little back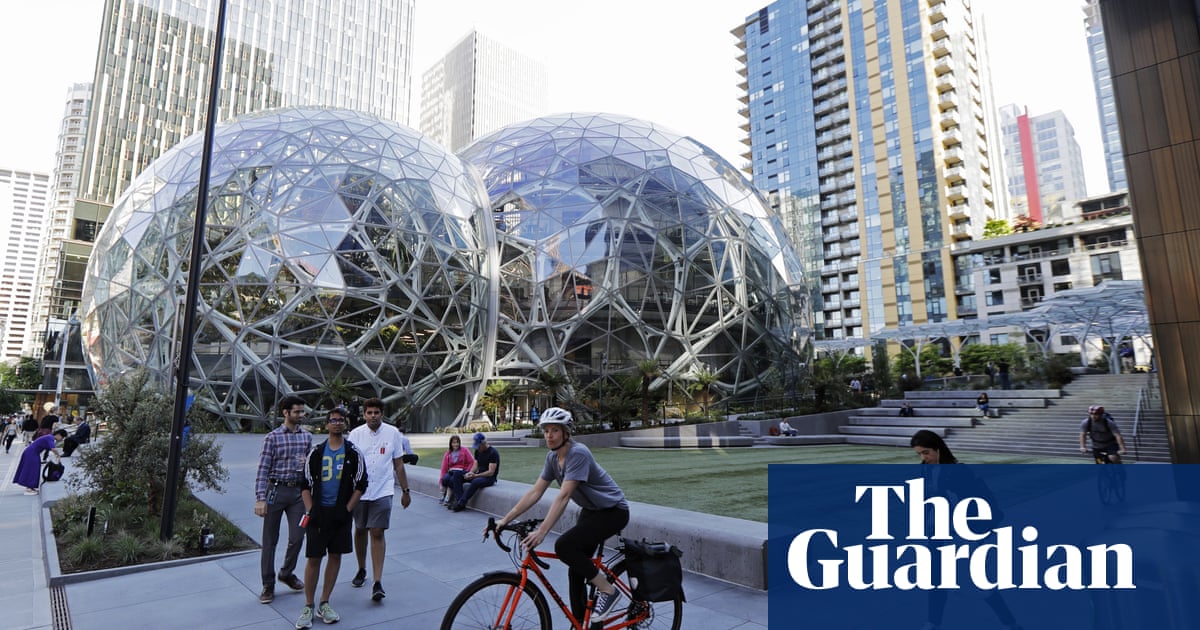 However they see Amazon, for good or ill, residents of the fastest-growing city in the US largely agree on the price Seattle has paid to be the home of the megacorporation: surging rents, homelessness, traffic-clogged streets, overburdened public transport, an influx of young men in polo shirts and a creeping uniformity rubbing against the city's counterculture.
But the issue of Jeff Bezos balls is far from settled. Have you seen the Bezos balls? asked Dave Christie, a jewellery maker at a waterfront market who makes no secret of his personal dislike for the man who founded and still runs Amazon. No one wanted them. They've disfigured downtown. Giant balls say everything about the man. Bezos is holding Seattle hostage.
Its not strictly true to say everyone is against the three huge plant-forested glass spheres at what Amazon calls its campus in the heart of the city. The Bezos balls, as the conservatories are popularly known, are modelled on the greenhouses at Londons Kew Gardens, feature walkways above fig trees, ferns and rhododendrons, and provide hot-desking for Amazon workers looking for a break from the neighbouring office tower.
They are absolutely gorgeous. There was nothing in that area 10 years ago, said Jen Reed, selling jerky from another market stall. I don't hate Amazon the way that a lot of people hate them. Seattle has changed a lot. My rents gone from $500 to $1,000, but outside of that Amazon have been beneficial. It's a give and take, and anyway we invited them here.
Read more: https://www.theguardian.com/cities/2018/jul/04/is-bezos-holding-seattle-hostage-the-cost-of-being-amazons-home