Get impregnated by a World Cup player, win free Whoppers, says Burger King
Burger Kings Russian division has apologized for a social media campaign offering free burgers for life to women who get pregnant by football stars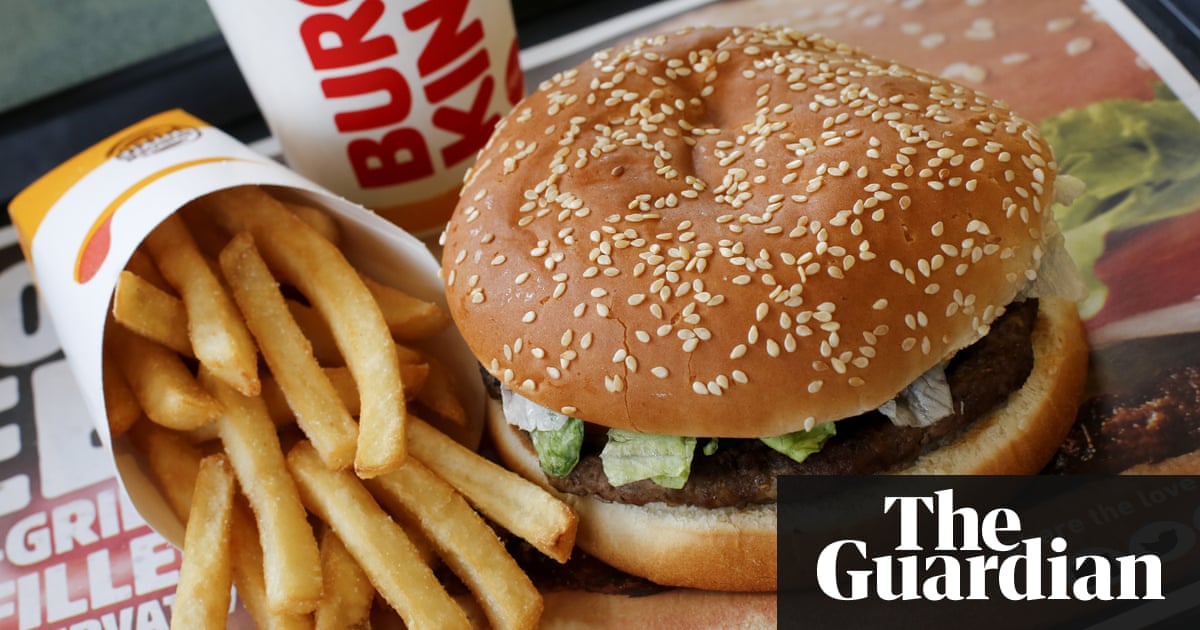 Burger King has apologized for a poor-taste ad campaign posted on its official Russian social media account.
On Tuesday the burger chain announced a promotion on VK, the Russian equivalent of Facebook, offering women 3 million Russian roubles ($47,000) and a lifetime supply of Whoppers if they get impregnated by football players competing in the World Cup.
Shortly after announcing the campaign they pulled it due to backlash. Burger King posted a statement on VK apologizing and said it had removed all materials related to the promotion. However, evidence of the stunt lives on in screenshots.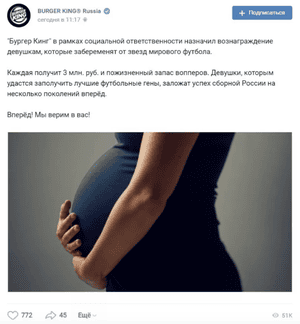 Read more: https://www.theguardian.com/business/2018/jun/20/burger-king-world-cup-pregnant-offer-apology-russian