Firefighters saved a man having a heart attack and then they finished his yard work for him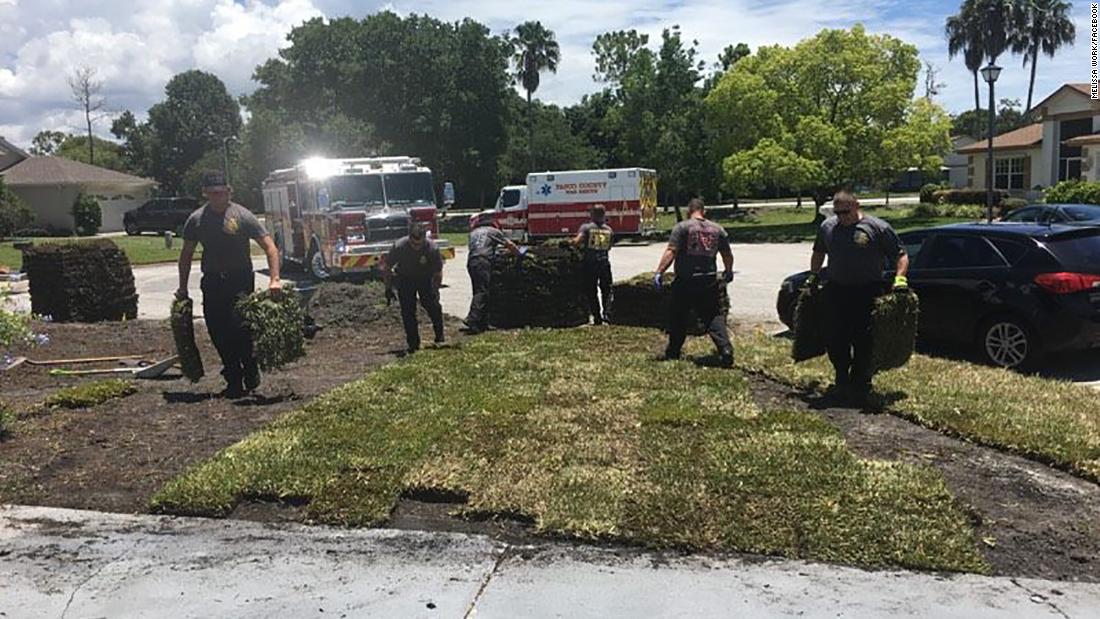 ( CNN ) When a man had a heart attack while laying turf in his front yard, first responders not only saved him, but they also finished the job for him.
"While he was having his heart attack, literally in and out of consciousness, he kept begging me to figure out the turf and have it put down because he didn't want it to go to waste and die, " she wrote. "It's ALL he kept asking about literally during a massive heart attack."
Firefighters arrived and took the man and his wife to the hospital. Melissa Work's brother-in-law remained behind to work on the last four palettes of sod .
As he finished lifting the old grass and started installing a few rows of turf, he heard the roaring of engines .
A firetruck and an ambulance pulled up and seven firefighters jumped out, ready to help. They said they came back to assistance because they "knew Gene was in serious trouble" and wanted to make sure the sod didn't die, Work wrote in her post .
Pasco County Fire Rescue
confirmed the good deed
in a Facebook post of its own and wished Work a "speedy recovery."
"We believe in helping the community whenever we are needed, and recently the crew from Station 10( -AShift) did precisely that, " the post read .