EU's migrant centres could breach human rights, say campaigners
Fears created over policy agreed by EU presidents in Brussels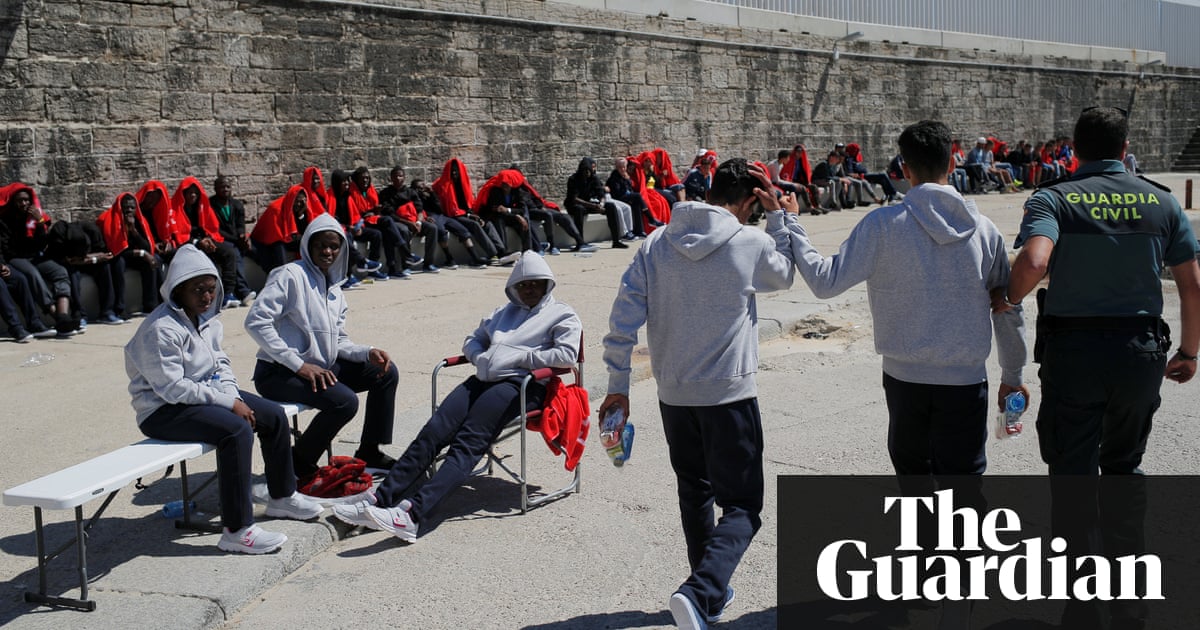 Secure migrant processing camps that may be set up in Europe under a deal reached by EU presidents risk becoming de facto detention centres transgressing basic human rights, campaigners have said.
The summits vaguely-worded conclusions after marathon talks in Brussels dedicated no details of what the controlled centres would look like or which countries might volunteer to host them, but diplomats said they could resemble improved versions of existing and heavily criticised EU hotspots set up in Greece and Italy.
Rapid and secure processing at the proposed EU-funded centres would allow economic migrants to be identified and returned home, the statement said, while those identified as in need of international protection "wouldve been" resettled in EU countries which agreed to take them on the principle of solidarity.
Arrivals across the Mediterranean have fallen by more than 90% compared with 2015, but a political crisis has erupted across the bloc, with deep departments emerging among member states about how to handle the problem.
Steve Valdez-Symonds, the refugee and migrant rights programme director for Amnesty International, said the latest programme looked like more of the same.
The proposals induced the prospect of lengthy and indefinite detention look more likely, he said, in potential breach of EU and international law and the convention on human rights.
Catherine Woollard, the secretary general of the European Council on Refugees and Exiles, said her organisations prime fear was that the centres could become permanent detention hub, particularly for migrants whose asylum asserts have been rejected but cannot be returned.
We would also be concerned about them possibly becoming magnets for smuggling and trafficking groups, she told, adding that some potential host countries the EU might approach, such as Albania, Kosovo, Macedonia or Serbia, had serious problems with organised crime.
Further issues, including ensuring refugees rights to legal assistance and appeal, could develop if the EU get into the business of processing asylum asserts under EU asylum law in countries outside the EU or trying to join.
The European commission introduced its controversial hotspots intended as hubs where advents in so-called frontline states would be fingerprinted, identified, registered and moved closer as part of an effort to streamline the reception of asylum seekers at the high levels of the 2015 migration crisis.
Ten centres, five in Italy and five in Greece, were opened, but EU member states failed to accept even a small fraction of the refugees they had pledged to take, so the centres rapidly turned into squalid, overcrowded camps.
According to an official EU audit last year, migrants lives were beset by a shocking deficiency of basic security, water, decent food, blankets and medical facilities. Sex abuse and exploitation of the large numbers of unaccompanied minors in the camps was widespread, adding to expressed concerns about fundamental human rights violations including the deprivation of liberty.
In Greece, people have been held for a very long time, in dreadful conditions, basically trapped and with no progress at all to resolve their asylum allegation or establish who is responsible for them, Valdez-Symonds said.
The Danish Refugee Council last year found evidence of a broad range of rights violations, including de facto detention. Humanitarian criteria were branded appalling in some hotspots: the Moria camp in Lesbos, built to house 1,800 people, was holding 6,250 migrants and asylum seekers at one point, but merely had one functioning latrine.
Dunja Mijatovi, the Council of Europes commissioner for human rights, said on Friday after a five-day visit to Greece that the two countries must process asylum allegations significantly faster and relocate asylum seekers from its islands, where many continue to live in cramped and dangerous conditions.
Read more: https :// www.theguardian.com/ world/ 2018/ jun/ 29/ eus-migrant-centres-could-breach-human-rights-say-campaigners