Dozens dead in Indonesia ferry sinking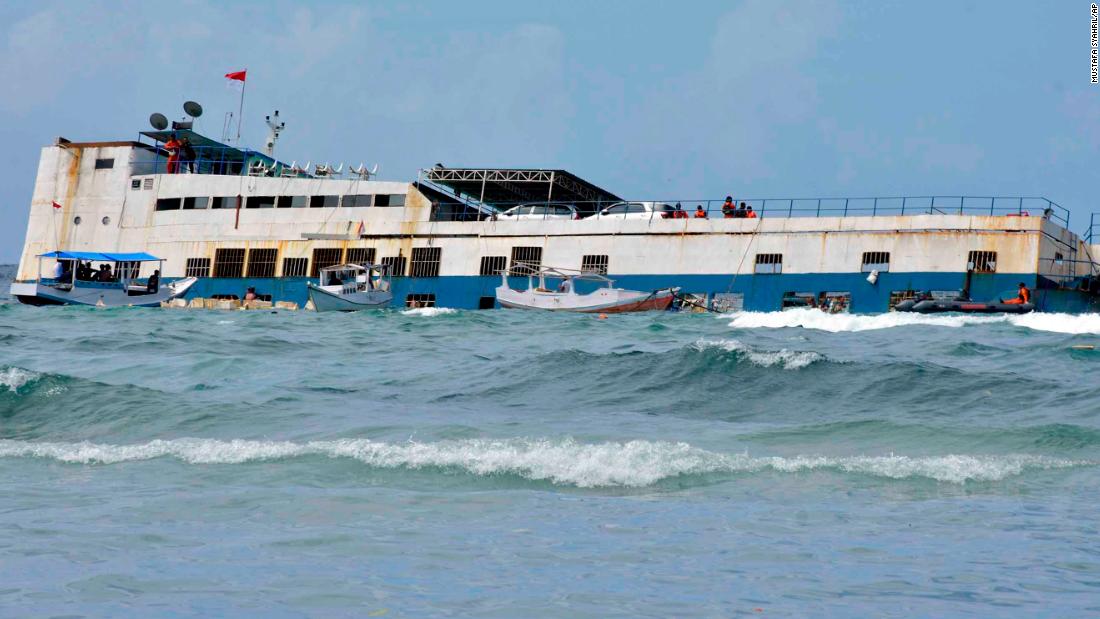 ( CNN ) At least 34 people have been confirmed dead in a ferry sinking off the shores of the Indonesia's South Sulawesi province.
Sutopo Purwo Nugroho, spokesman for Indonesia's disaster management agency, told 155 people had managed to swim or be pulled to safety .
Indonesia's state news agency's Antara reported that a leak had caused the ferry to start taking on water .
The rescue effort was initially complicated by the bad weather, which prevented big barges from approaching the wreck. However, a fleet of smaller barges — including local fishing vessels — stepped in to help .
Deadly maritime accidents are not uncommon in Indonesia. Tuesday's sinking comes two weeks after another ferry accident in a volcanic lake in Sumatra.