Divers reach further into Thai cave where boys are trapped
US navy Seals part of international rescue effort that has been hampered by heavy rain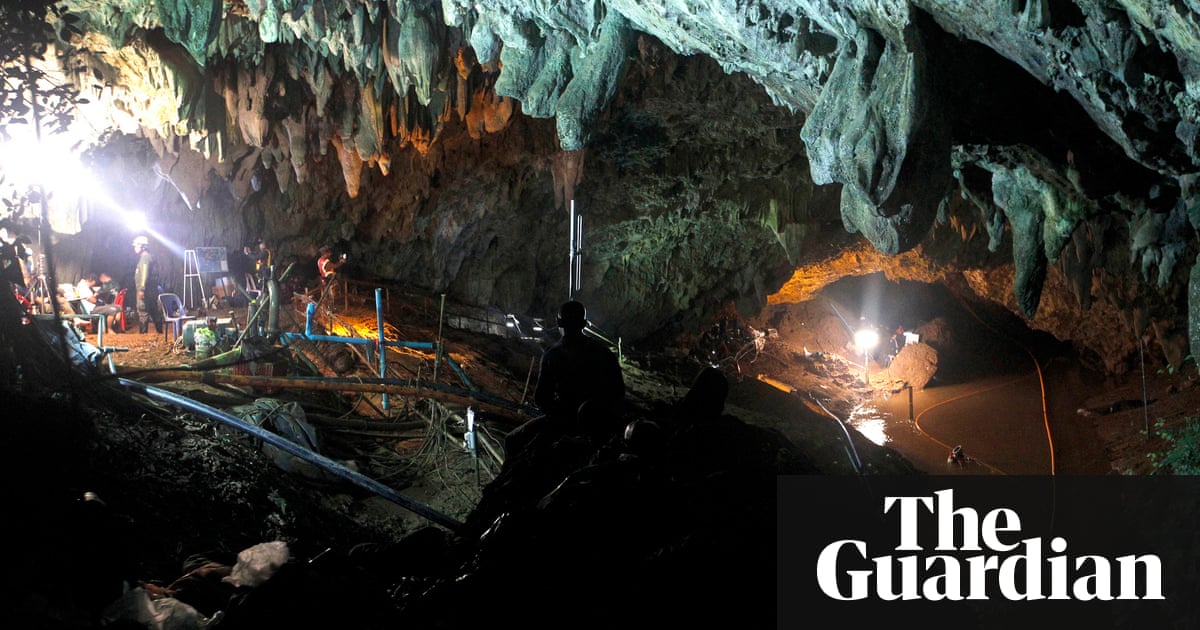 Rescue divers reached several kilometres inside a flooded cave in northern Thailand as the search for 12 trapped boys and their football coach entered its seventh day.
There was still no contact with the boys, aged 11 to 16, and their coach who went into the 10-kilometre Tham Luang cave on the border with Laos and Myanmar last weekend.
The desperate round-the-clock search for the group has been beset by torrential downpours, blocking divers from going in.
But on Saturday US navy Seals reached a T-junction in the depths of the cave just two or three kilometres (one to two miles) from where the boys are believed to be, said the Chiang Rai governor, Narongsak Osottanakorn.
Divers reached the same spot earlier in the week but were forced back by rushing floodwaters. This time divers left bottles of oxygen along the tunnel walls so swimmers navigating the muddy pools with almost no visibility could stay under for longer.
The situation is better today than yesterday and the day before. Water has receded considerably and we are pumping out water in all chambers [near the entrance], Narongsak told reporters.
The group has little or no food and light, though they likely have access to fresh water either dripping in through rocks or rushing in through the entrance but experts warned that runoff water from nearby farms could carry dangerous chemicals or bacteria.
If they drink the water in the caves and it makes them sick it could hasten the problem that they are in, but if they don't drink it then they are also in trouble, said Anmar Mirza, the US National Cave Rescue Commission coordinator.
Even without food, he said, young, athletic boys could easily live for a month or a month and a half.
The biggest issue that they are facing right now if they are alive is psychological, because they dont know at what point they might get rescued, Mirza said.
The dramatic week-long rescue has galvanised the nation and prompted emotional outpourings online from well-wishers praying for their safe return.
Cartoon images of the smiling boys being found by divers circulated, along with messages for the team: Stay Strong, We are Coming and Dont Give Up.