'Battle Of The Moms' Headline For Serena Williams-Evgeniya Rodina Game Causes Uproar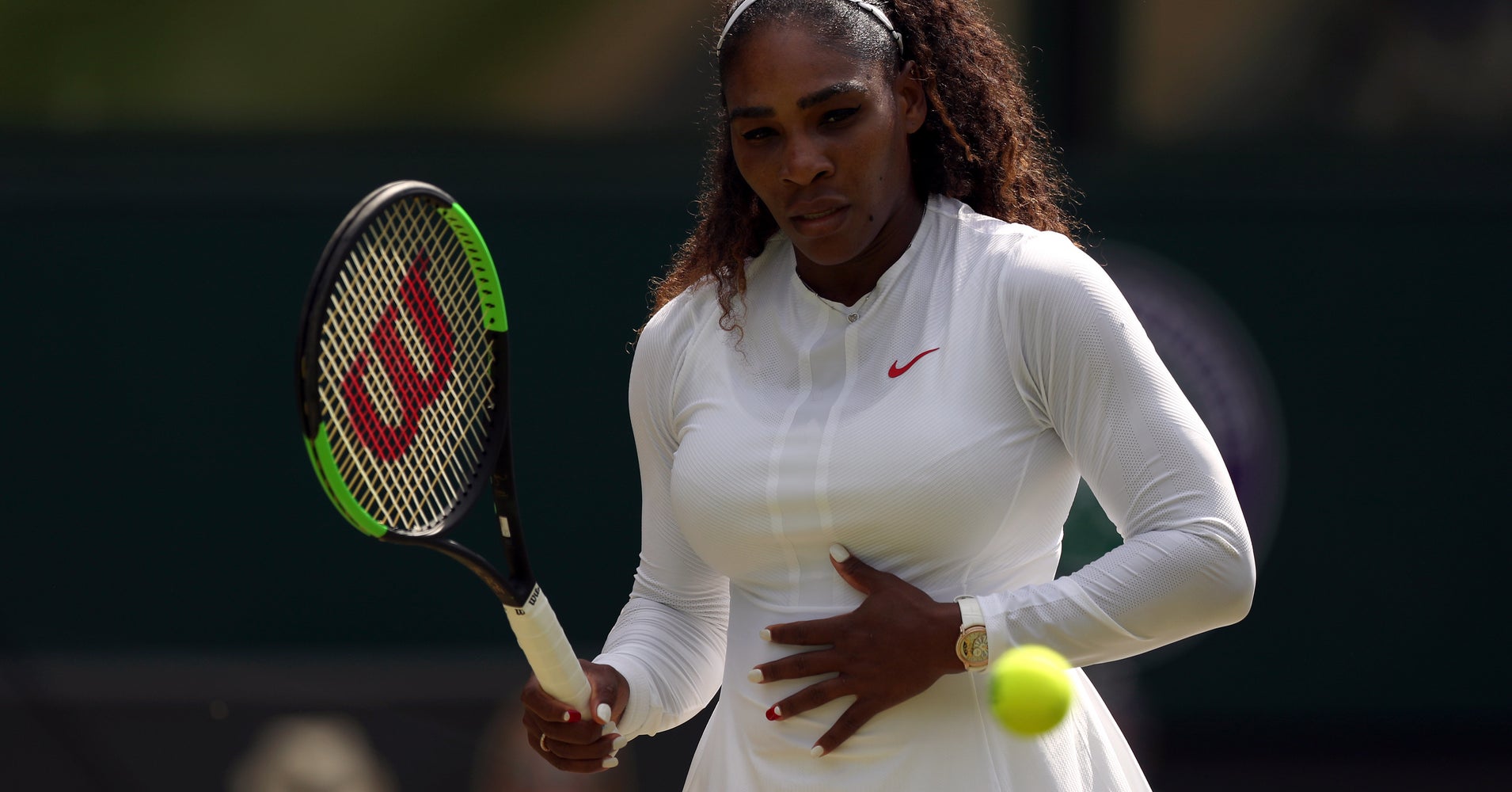 The Globe and Mail's headline — "Serena Williams to play Evgeniya Rodina in combat of the moms at Wimbledon" — appeared atop an Associated Press narrative by athletics writer Howard Fendrich.
"When Serena Williams steps out on Centre Court to play Evgeniya Rodina in Wimbledon's fourth round on Monday, it will be a rare session of Mom vs. Mom, " the article begins. "Such matchups could happen with greater frequency as parenthood becomes increasingly popular on the women's tennis tour."
Fendrich's story goes on to describe the experiences of a number of female tennis players who have children.
Williams "has spoken openly about a health scare during childbirth. About gaining weight while breast-feeding. About the pleasure of bringing her child onsite to a tournament for the first time. About the difficulty of dividing her period between family and forehands, " Fendrich writes, also noting that "one concern raised by some of the mothers in interviews during Wimbledon was that not enough tournaments offer childcare facilities, the way the four Grand Slams do."
In a statement to HuffPost, the AP said it did not write the headline featured in The Globe and Mail, and added that "customers often set their own headlines on top of AP stories."
It was The Globe and Mail's headline, however, that came in for widespread derision on Twitter 😛 TAGEND
Reached by HuffPost on Monday, Fendrich declined to comment on the record. The Globe and Mail did not immediately respond to a request for comment.
Fun fact, news organizations: Women can be more than moms!
This narrative has been updated with a statement from The Associated Press .
Read more: http :// www.huffingtonpost.com/ entry/ serena-williams-evgeniya-rodina-mothers-headline_us_5b 43723 ae4b09e4a8b2f77f7