3-Year-Old Birthday Girl Dies After Mass Stabbing Attack In Idaho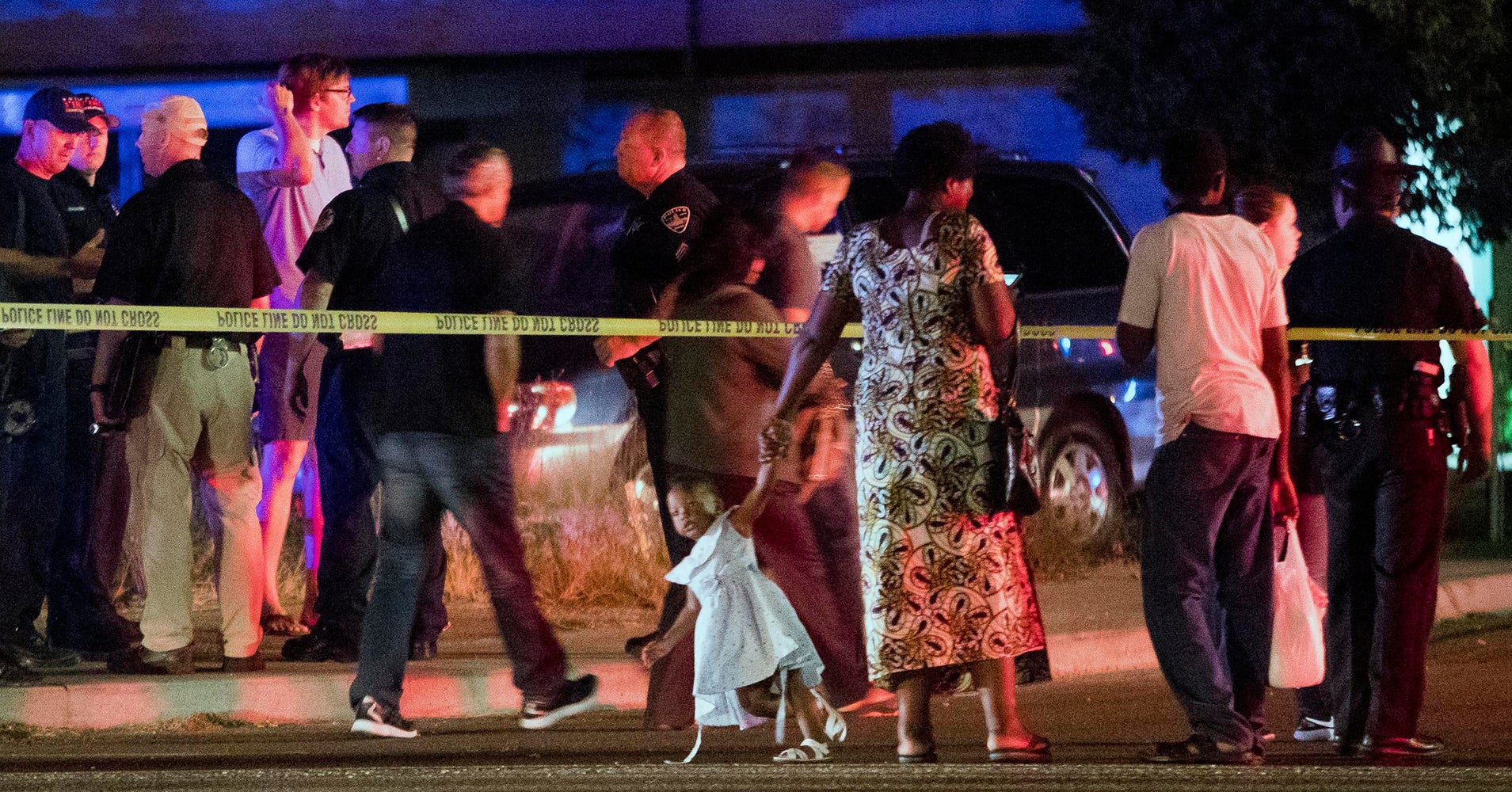 A 3-year-old refugee daughter who was stabbed at her birthday party in a Boise, Idaho, apartment complex over the weekend has died of her injuries, police told Monday.
Eight other people, including five children, were also hurt in the two attacks. Police told seven victims remained in the hospital as of Monday, "many with severe or critical injuries."
The victims included refugees who had fled to the U.S . from Syria, Iraq and Ethiopia to escape violence, authorities told. The 3-year-old who died was identified as Ethiopian refugee Ruya Kadir by the International Rescue Committee, a group that has worked with the child's household. The IRC told Ruya arrived in the U.S. from Ethiopia in 2015 with her mother. Ruya's parent is in Turkey.
"Our caseworkers describe Ruya as small children who always sparkled when she walked into a room, " the nonprofit said in a Monday statement. "She was her mother's princess, always the centres of attention, and loved pinks and Disney princesses."
"Ruya's mothers are suffering every parent's worst nightmare, which is induced doubly cruel by the fact that they fled to America to escape conflict in Ethiopia, " the IRC added.
Stabbing suspect Timmy Kinner was charged with first-degree murder and eight counts of aggravated battery on Monday, reported The New York Times. Police say Kinner had gone on a stabbing spree at the child's birthday party on Saturday night to exact "revenge" on "any target that was available."
"The tragedy is that a 3-year-old "girls " was having a birthday party just a few doorways away from where Kinner had been staying, " Boise Police Chief William Bones told reporters on Saturday.
The other victims of the stabbing attack were described as two 4-year-olds, a 6-year-old, an 8-year-old, a 12 -year-old and three adults who had intervened to protect the children.
One child has been released from the hospital, police said Monday. The other victims remain hospitalized.
Bones said there was no evidence to suggest the attack was a hate crime but said investigators would look into such a possibility given "the nature of the locating and the victims." Kinner is an American citizen and is not the status of refugees, the police chief said.
"Our victims are some of the newest each member of our community. They're victims of their past homes who have fled violence from Syria, Iraq and Ethiopia, " Bones told Sunday. "This was an attack against those who are most vulnerable — our children."
Read more: http :// www.huffingtonpost.com/ entry/ 3-year-old-dies-idaho-stabbing-refugees_us_5b3ae807e4b05127cceba251