2018 NBA Draft: List of Players Who Withdrew Names Released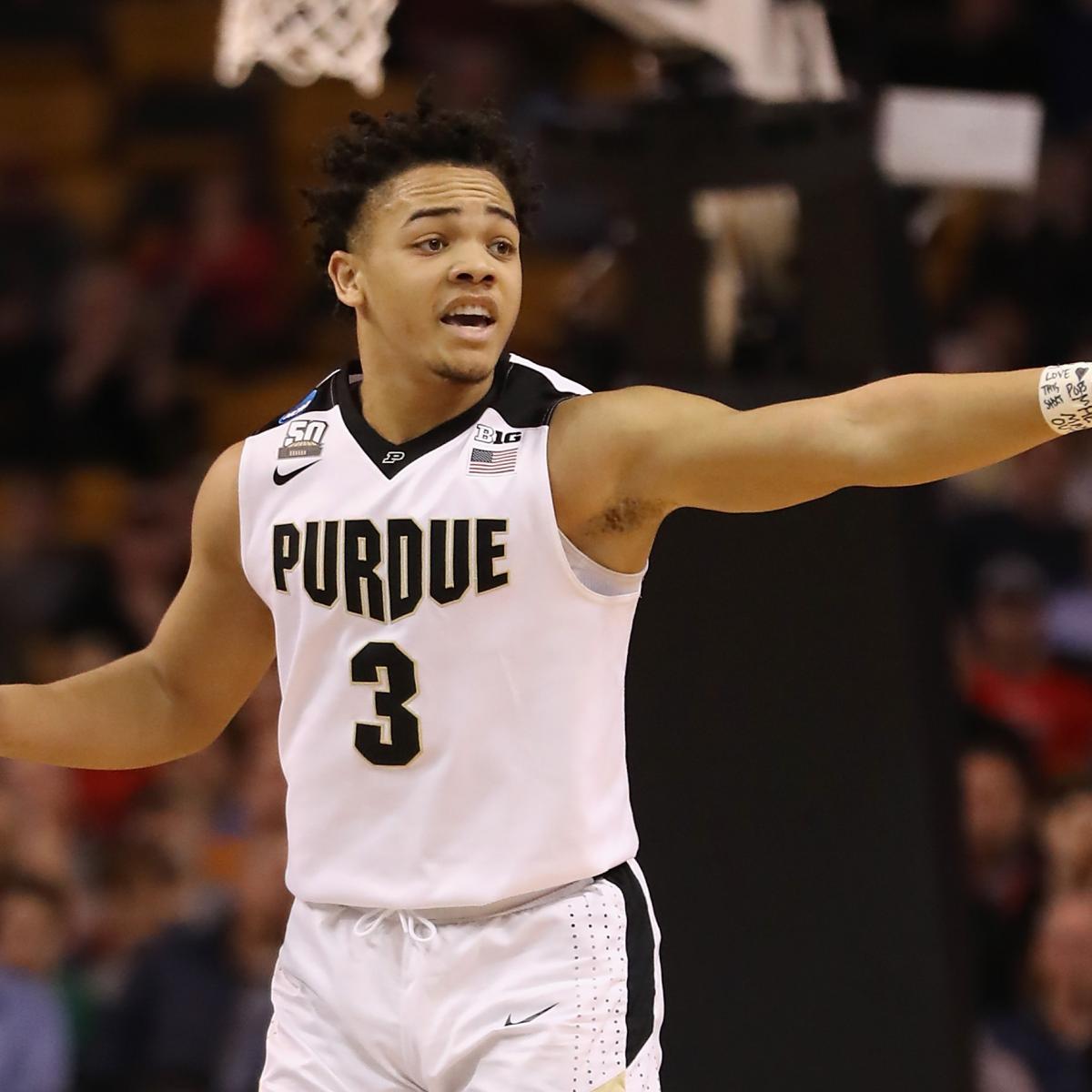 The NBA released the full list of early entrants who withdrew their names from next month's draft on Friday.
Purdue's Carsen Edwards, Indiana's Juwan Morgan, Syracuse's Tyus Battle and UCLA's Jaylen Hands headlined the list of possible draftees who opted to return to college.
None of those decisions came as particularly big surprises.
What was noteworthy, however, were the moves made by former Villanova guard Donte DiVincenzo and Maryland guard Kevin Huerter.
While both players were considered to be on the fence when they declared their intention to test the predraft waters, they caught the attention of scouts and executives at last month's combine in Chicago and solidified their statuses as first-round talents.